New Graduate-Level Educational Format in the Arts based in Hong Kong
Transcultural Collaboration 2015
A project of Zurich University of the Arts; Hong Kong Academy for Performing Arts; City University of Hong Kong/School of Creative Media; China Academy of Art/School of Intermedia Art, Hangzhou; Taipei National University of the Arts; Tokyo University of the Arts
We are launching a pioneering transcultural and cross-disciplinary educational format for MA-students of all art and design disciplines. Selected students from the involved partner institutions will have the possibility to study for one semester within this specific programme, which will be based mainly in Hong Kong.
Kick-off-Events
Lecture Series #1: Dr. Mark Terkessidis (Author, Berlin): Transculturality & Colloboration
24th August, 1 pm, Zurich University of the Arts, Toni-Areal, 5.K12
Lecture Series #2: Prof. Dr. Jörg Huber (Critical Theory and Asthetics): Artist – Subject – Politics
27th August, 6 pm, Zurich University of the Arts, Toni-Areal, 5.K12
Lecture Series #3: Roger M. Buergel (Curator/Head of Johan Jacobs Museum, Zurich): Transculturality & Art
1st September, 7 pm, Johan Jacobs Museum, Seefeldquai 17, 8034 Zürich
Project Visit / Presentation: 3rd September, 3 – 5 pm
Zurich University of the Arts, Toni-Areal, 5.K12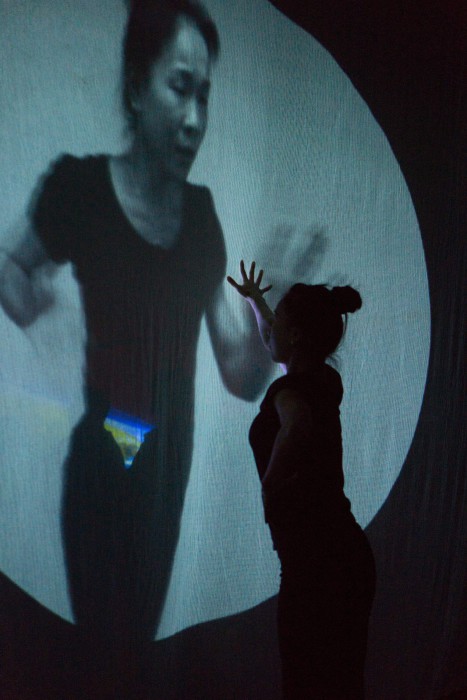 About/General Content
The program has two central characteristics that can only be experienced and explored in this very specific setting. First of all it will focus on topics of transculturality as the key content that includes subjects like traditions, identity, genealogy of the present, values, ethics, different forms of life or globalization specifically between Europe and South East Asia. Given their sensitivity to social and cultural conditions, and their ability to formulate and express a variety of topics with aesthetic means, artistic and design practices can make an ideal contribution to transcultural discourse. Participants will acquire profound competences, which are more and more in demand working in international contexts, learning about the other and being able to reflect one's own culture. Hong Kong is predestined as an exemplary location within this thematic context.
Secondly practical cross-disciplinary collaboration between cultures and art forms is the second important focus of the programme and its principal working method. This approach will promote intensive exchange and first-hand experience of the transcultural topics as well as further differentiate and extend one's own discipline. Theoretical inputs will help participants to critically reflect on transculturality and to gain further insights into this pressing issue.
Kick-off Module Zurich
The starting phase (24th August – 4th September) is dedicated to questions of "self-awareness", as well as the introduction of the specific interests of the participating students combined with a research on the topic of "Everyday Culture and Living Environment" starting in Zurich and to be continued in Hong Kong in the following two weeks. Based on that the constitution of culturally mixed groups and their topics will be the starting point for the practical cross-disciplinary work and the development art and design projects in the following phases of the semester.
At the end of the first two weeks in Zurich, a project visit will take place where some of the research as well as first artistic and design experiments will be presented.
Project Visit / Presentation: 3rd September, 3 – 5 pm
Zurich University of the Arts, Toni-Areal, 5.K12
Lecture Series on Transculturality
Throughout the whole semester of the 1st pilot of "Transcultural Collaboration" a regular and continuous lecture series is framing and defining the program focussing on various aspects of "Transculturality", which is the core topic of this new graduate semester program. It splits in lecture series following two different thematic priorities: Art and Design Practice and The Political: Identity and Globalisation. All these lectures are open to the public. Following lectures will take place in Zurich:
Lecture Series #1: Dr. Mark Terkessidis (Author, Berlin): Transculturality & Colloboration
24th August, 1 pm, Zurich University of the Arts, Toni-Areal, 5.K12
Lecture Series #2: Prof. Dr. Jörg Huber (Critical Theory and Asthetics): Artist – Subject – Politics
27th August, 6 pm, Zurich University of the Arts, Toni-Areal, 5.K12
Lecture Series #3: Roger M. Buergel (Curator/Head of Johan Jacobs Museum, Zurich): Transculturality & Art
1st September, 7 pm, Johan Jacobs Museum, Seefeldquai 17, 8034 Zürich
Participants
Students
Fabian Gutscher, MA Transdisciplinary Studies, ZHdK
Larissa Holaschke, MA Design/FoE Event, ZHdK
Isabelle Sprenger, MA Music Pedagogy, ZHdK
Nina Willimann, MA Transdisciplinary Studies, ZHdK
Philipp Spillmann, MA Publishing Studies, ZHdK
Ana-Maria Negrea, MA Theatre/Scenography, ZHdK
Benjamin Ryser, MA Contemporary Music, ZHdK
Simon Dietersdorfer, MA Composition for Film, Media, Theatre, ZHdK
Nicolas Müller, MA Theatre/Acting, ZHdK
Tobias Fandel, MA Transdisciplinary Studies, ZHdK
Ida Sons, MA Art Education, ZHdK
Lan Ziyan, MA Intermedia Art, China Academy of Art (CAA), Hangzhou
Li Chaoran, MA Intermedia Art, CAA, Hangzhou
Ma Haijiao, MA Intermedia Art, CAA, Hangzhou
Liu Xiaobin, MA Fine Arts in Creative Media, HK City University, School of Creative Media (SCM)
Wong Ka Chung, MA Fine Arts in Creative Media, HK City University, SCM
Wu Jiaru, MA Fine Arts in Creative Media, HK City University, SCM
Liu Siyuan, MA Film Producing, Hong Kong Academy for Performing Arts (HKAPA)
Lin Yingchi, MA Dance, HKAPA
Li Shang-Chiao, Int. MA Cultural and Creative Industries, Taipei National University of the Arts (TNUA)
Sun Shih-Ting, MA Fine Arts, TNUA
Arai Mayumi, MA Fine Arts, Tokyo University of the Arts
Mah Liane, Independent Artist, Hong Kong
Lecturers
Daniel Späti, Head of Transcultural Collaboration, ZHdK
Kingsley Ng, Artist/Lecturer, Academy of Visual Arts, HKBU
Heinrich Lüber, Artist, Head of MA Art Education/Teaching & Learning, ZHdK
Florian Dombois, Artist/Researcher, Head of Research Focus Transdisciplinarity, ZHdK
Guo Xiaolu, Novelist and Filmmaker, London
Andalus, Cultural Activist/Artist, Zurich
Patrick Müller, Head of MA Transdisciplinarity and Connecting Spaces Hong Kong – Zürich