September – November 2016
MA programme in Arts and Design

Description
After its successful launch in 2015, we are pleased to announce the 2nd edition of our pioneering transcultural and cross-disciplinary graduate program in the arts and design. This unique program enables selected students from the participating partner institutions to spend one semester in an immersive setting. The program is based mainly in Hong Kong and includes stays in Zurich and Taipei.
We are convinced that encountering and debating transcultural issues is essential for young contemporary art and design practitioners to be optimally prepared for their future (professional) life. Today's world requires artists and designers to critically reflect on manifold issues and questions within a global framework. Graduates must also build the knowledge and skills needed to produce and present their work in a dynamic transnational environment. Thus, they are challenged to position and distinguish themselves within different political, social, economic, and cultural contexts.
Under these global conditions, the arts and design require not only professional expertise, but the ability to negotiate the diversity of global cultures and societies. Our new MA program develops precisely this transcultural sensitivity. Firmly committed to excellence, it allows distinguished students to gain advanced skills and a certificate in this field. The program also enables participants to establish and to extend their international network within a vibrant metropolitan environment.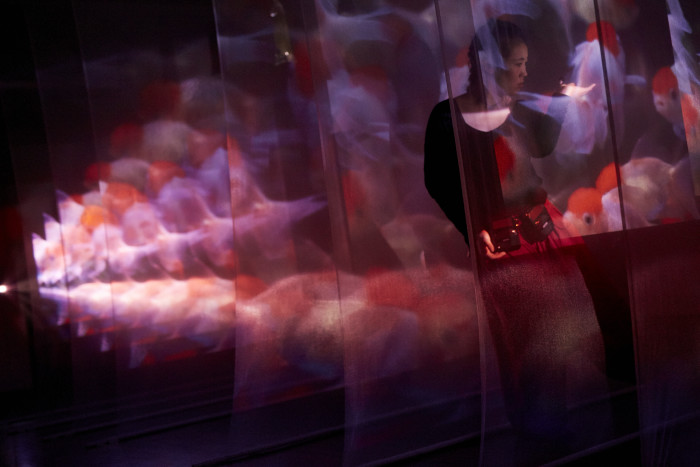 About Transcultural Collaboration
The program has two central characteristics that can be experienced and explored exclusively in this unique setting. Its general focus is transcultural topics, such as traditions, identity, genealogy of the present, values, ethics, different forms of life, globalisation processes in general, particularly between Europe and East Asia. Their social and cultural sensitivity makes art and design practices ideally suited to contributing to transcultural discourse and to expressing a variety of topics through aesthetic means. Hong Kong is predestined as an exemplary location within this thematic context.
The program's second important focus is practical cross-disciplinary collaboration between different cultures and forms of art. This principal working method promotes intense exchange about and first-hand experience of transcultural issues. It also helps participants to further differentiate and extend their own discipline. Students receive close supervision and expert support from selected faculty from all partner institutions and from independent artists and experts from various art and design disciplines.
The program begins with a 3-week stay in Zurich before continuing in Hong Kong, where participants pursue their work at the various partner universities. While the core program is dedicated to practice-based collaboration and teamwork on self-defined topics, theoretical inputs will enable participants to critically reflect on transculturality, and thereby gain further insights into this pressing issue.
A specific topic for theory classes and lectures focuses debate and provides a frame of reference for practical experimentation. Special practical workshops with renowned artists and a field trip to Taipei complete the program. The last week of the semester is reserved for public team presentations in Hong Kong. Selected works will later be exhibited in an international context.
Click here for the information pack
Partners & Collaborators
Further Readings
Past blog posts on Transcultural Collaboration 2015
"Transcultural Collaboration" Website: www.transculturalcollaboration.com
Admission and Enquiries
Application Deadline: 31 March 2016
Daniel Späti, Head of Graduate Semester Program in "Transcultural Collaboration", ZHdK
daniel.spaeti@zhdk.ch